Proving Your Diamond's Character
Learn More
Learn More
Proving Your Diamond's Character
Proving Your Diamond's Character
Learn More
OUR SERVICES
Our mission is to leave no doubt
about the true value of your diamond
Diamond report
A Diamond Certificate is official documentation of your gem's quality and main attributes: its Color, Clarity, Cut and Carat weight, which are known in the diamond industry as the 4 Cs.
Jewelry Report
Diamond and diamond jewelry appraisals are based on grading report results, the approximate market value and the replacement value in the event of theft or loss.
QR Code
EGL Laboratories now prints its QR code on its diamond reports, becoming the world's first diamond grading institute to issue certificates with its company QR code.
EGL Announcement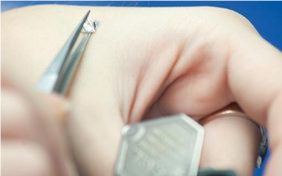 Far East Service
EGL Hong Kong exclusively extends EGL services to the the Far East, including China, Japan, Taiwan, Thailand, Singapore, Indonesia, Malaysia, Vietnam and the Philippines.
EGL has demonstrated its expertise in gemology and diamond certification using the most updated technology and laboratory equipment. We evaluate your diamonds and precious stones with the highest standards of precision in gathering all the required data for certification. The internationally recognized EGL Diamond Report is your diamond's DNA.